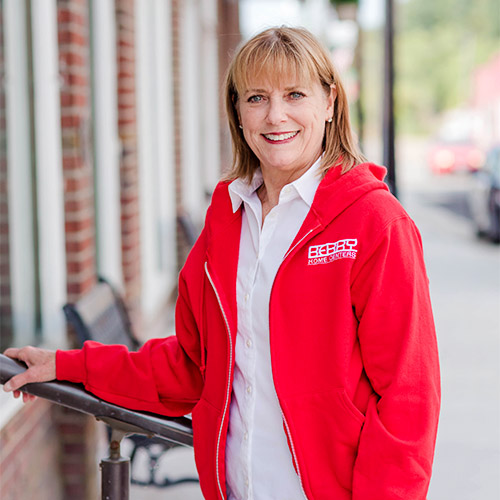 KYRA BISHOP
Chief Financial Officer
46 years
Kyra Bishop oversees finance, human resources, and administrative operations at Berry Home Centers, Inc. For over 40 years, she has worked to build the company's operations and keep the company invested in the community it serves. Active in her community, she serves as treasurer of Chilhowie United Methodist Church, a member of the Bank of Marion Board of Directors, and Chair of the Emory and Henry College Board of Trustees, previously serving as Treasurer and chair of the Business Affairs/Audit Committee. In addition to serving her community, she currently serves on the board of directors for Lumbermen's Merchandising Corporation (LMC), a buyer's cooperative of independent building suppliers and lumber dealers across the country. While serving as the first female on the board of LMC, she has also served as its first female chairman, and chair of the Finance Committee and Audit Committee.
A native of Southwest Virginia, she attended Emory and Henry College where she earned a degree in business and economics and is a Certified Public Accountant with certification as a Chartered Global Management Accountant. She currently resides in Chilhowie, Virginia with husband Tom Bishop. In their free time they both enjoy spending time with their four (soon to be five) grandchildren, biking, and traveling.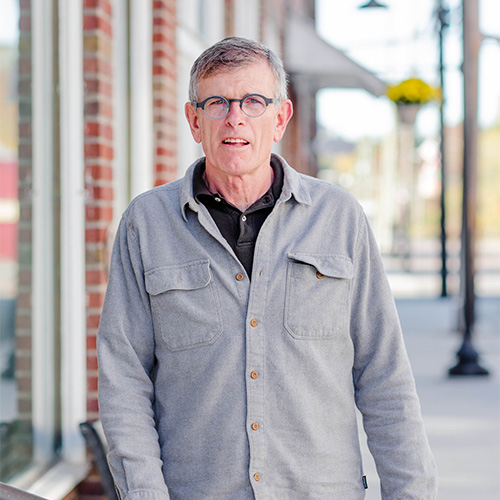 TOM BISHOP
President
68 years
Tom Bishop, a native of Chilhowie, grew up working in his family's businesses. In 1939 Tom's grandfather, Fount W. Berry started F.W. Berry Produce Co. They bought and sold produce, scrap metal, herbs and other goods from local farmers and traders. In the 1950's the Berry family expanded with a dry goods and grocery store and later establish Berry Iron and Metal. In the early 70's they began developing residential homes and multi-family properties which lead to the establishment of Berry Home Centers, Inc. Tom's work in the family business has been instrumental in growing the company to what it is today. Tom earned a degree in Business Economics at Emory and Henry College while continuing to work full time in the business. Active in the community, Tom serves as the chairman of the Board of Trustees at Chilhowie United Methodist Church. In the late 90's, he also served as Chairman of the Smyth County Board of Supervisors.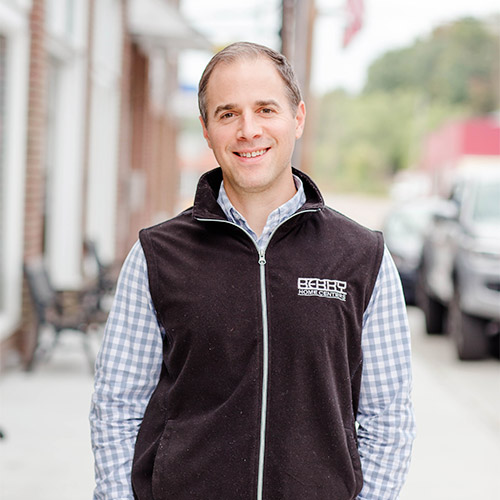 CHRIS BREWER
Manager / Purchasing
11 years
Joining Berry Home Centers in 2010, Chris currently serves as Manager of Hardware Purchasing and Inventory where he oversees inventory, purchasing, and information technology. Prior to joining Berry Home Centers, he gained vast experience in business and customer service through his work with numerous restaurants and retail businesses. He is a graduate of the University of Richmond and DePaul Master of Science with majors in Economics and Finance. When he is not working, he enjoys biking, skiing, or planning the next adventure with his family, which includes four wonderful kids!
Contact Chris ( phone: 276-646-7512 )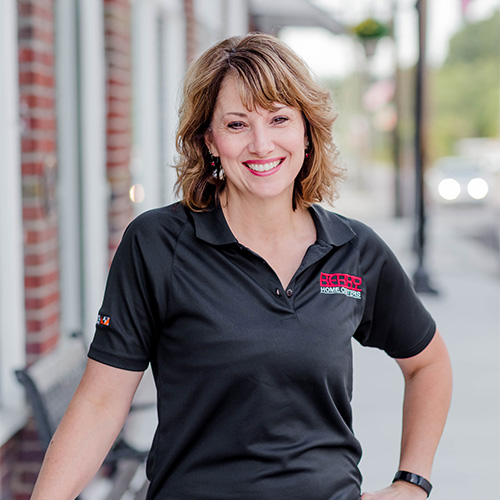 KIM WALKER
Credit
24 years
Kim has been greeting customers with her beautiful smile and kind and helpful personality since 1997. She wears multiple hats at Berry's and is the go-to person to remedy problems and to organize our company parties and events. She is also very active in the community and loves spending time with family.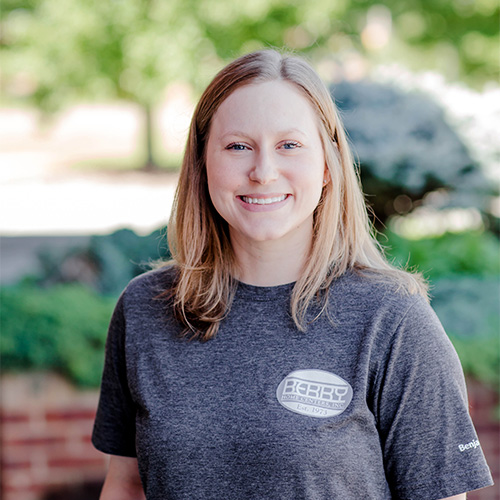 LORI PAYNE
Office Manager
19 years
Lori is a source of information for all things Berry's! Lori started working at Town House Grill as a high school senior and stayed while studying Literature at Emory and Henry College. She later transitioned to our Chilhowie store, working in the office. She now works in our Abingdon store making sure it runs smoothly and efficiently. She is always willing to help our customers and our team providing guidance and instruction. When she's not making sure the store is in tip-top shape she is on the Creeper Trail, reading a good book, and spending time with family and her cat Buttons.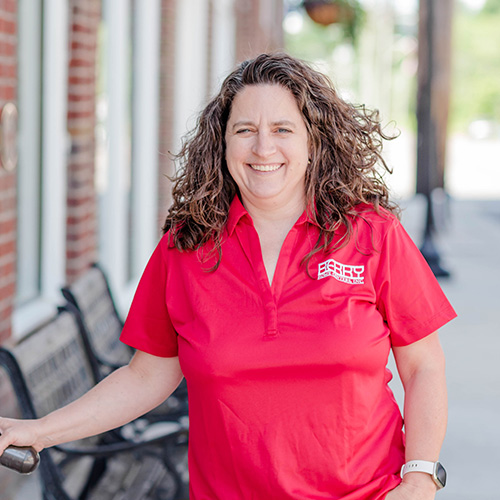 Michelle Murphy
Accounts Payable
1 years
Michelle is new to Berry's but comes with 15 years of experience in accounting. When Michelle isn't working in Chilhowie she is working in the kitchen. She loves cooking and coming up with new recipes. She also enjoys spending time with her two kids and time on the lake.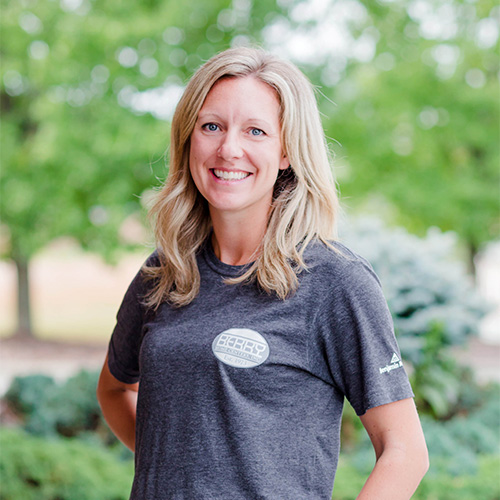 RYIAH STATON
Marketing Director
4 years
Ryiah has worked at Berry's for the past two years. She received her bachelor's degree in Marketing and Management from King University. After spending 11 years in the banking industry she was excited to make the switch to the building supply industry. She currently manages all aspects of marketing, advertising, public relations, event planning, and sponsorships. When she's not planning the next contractor event she is taking pictures, crafting something, or chasing her four wild kids.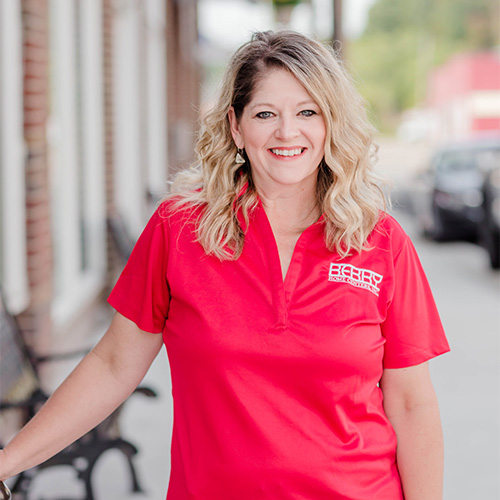 MELANIE AUSTIN
Accounting
3 years
Melanie is new to Berry's this year but has over 26 years of experience working in the accounting field. She works in our Chilhowie location handling general accounting and also human resources. When she's not crunching numbers she enjoys spending time with family, bowling, and cheering on the Dallas Cowboys!
Our Locations
Abingdon
1090 Ole Berry Dr. Abingdon, VA 24210
HOURS: Mon-Fri 7AM-5PM Sat 8AM-12PM

 276.623.2600
GET DIRECTIONS
Chilhowie
170 E Main St. Chilhowie, VA 24319
HOURS: Mon-Fri 7AM-5PM Sat 8AM-12PM

 276.646.5333
GET DIRECTIONS